Impact of minor surgery emergencies in isolated sea-based environment : the french navy experience
Le médecin de marine face aux petites urgences chirurgicales : quels gestes simples pour éviter la MEDEVAC ?
Objectif : Evaluer l'impact opérationnel des petites urgences chirurgicales à bord des navires de surface français en calculant la prévalence de ces urgences au sein de l'ensemble des évacuations médicales (MEDEVAC). Déterminer si des MEDEVAC urgentes (< 24 heures) auraient pu être évitées et quelles étaient les principales urgences représentées. Méthode : Etude descriptive rétrospective de l'ensemble des dossiers de MEDEVAC de la Force d'Action Navale entre 2009 et 2014. Résultats : Sur les 560 MEDEVAC pratiquées sur les bâtiments de surface français, 34 (6,1%) furent pour des marins atteints d'une petite urgence chirurgicale prise en charge par un médecin de marine en situation isolée. Parmi eux, 27 ont bénéficié d'une MEDEVAC non urgente et la moitié n'a pas eu de geste tenté à bord. Seuls 7 patients ont imposé une évacuation urgente et parmi eux, 5 patients n'ont pas bénéficié du geste thérapeutique indiqué. La fracture du 5ème métacarpien déplacée était la pathologie la plus représentée. Conclusion : Contrairement à notre idée de départ, l'impact opérationnel des petites urgences chirurgicales reste faible. Toutefois, 17 des patients évacués n'ont pas bénéficié du geste simple indiqué. L'idée qu'une formation pratique spécifique à ces gestes soit institutionnalisée reste donc pertinente.
Fichier principal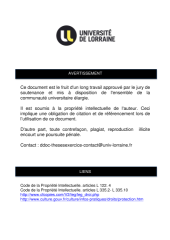 BUMED_T_2017_GUENOT_FRANCOIS.pdf (3.2 Mo)
Télécharger le fichier
Origin : Files produced by the author(s)